---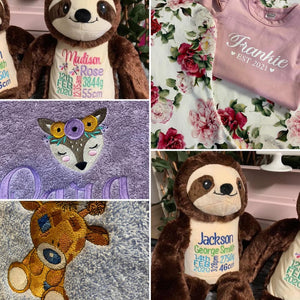 Looking for the perfect gift idea..let us help you!
Whether it be to celebrate the birth of a new baby, a milestone birthday, a memorial keepsake or just about any other reason you can imagine we can create something special for you.
Our range of gifts include personalised embroidered teddies, towels and blankets as well as goodies for those special occassions like Easter, Mothers Day, Fathers Day & Christmas.